Partners
Episerver, now Optimizely
We are a Silver Episerver Partner and long time evangelists, counting one of a handful of Epi EMVP's amongst our founding partners.
Following its recent acquisition of Optimizely, it is a true leader in experience platform solutions, combining marketing, commerce, and personalisation across B2C and B2B in a single integrated offering under the brand - Optimizely. Time and again we have seen it out muscle comparable contenders across metrics, from speed to value to scalability and ease of integration.
Talk to us about your current and future plans with Optimizely.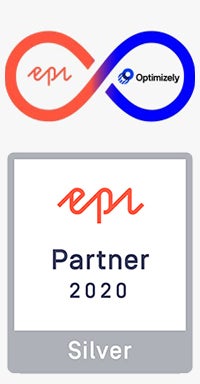 Kentico Kontent
Kentico Kontent is a headless CMS that gives you the flexibility to build modern applications that improve profits and propel you ahead of the competition.
Kontent provides the planning, authoring, and delivery tools needed to produce content for any channel—without requiring help from developers. As a true Software-as-a-Service solution, your team can build, experiment, and update as needed and without delays.
Modular content ensures your message looks great on any device and can be easily reused across websites, campaigns, and any digital display.

Canvas LMS
Canvas LMS is an open and reliable web-based software that allows institutions to manage digital learning, educators to create and present online learning materials and assess student learning, and students to engage in courses and receive feedback about skill development and learning achievement.
Canvas includes a variety of customizable course creation and management tools, course and user analytics and statistics, and internal communication tools.
Instructional designers and instructors may create and share course content using Assignments, Discussions, Modules, Quizzes, and Pages. They may also choose to foster a collaborative learning experience using Collaborations, Conferences, and Groups. Depending on course settings, students can access these areas in Canvas to find learning materials and interact with other course users.